Skip to Content
Laser Gum Surgery in Laurel, MD
What is Laser Gum Surgery?
Laser gum surgery is an innovative way to perform dental surgery without pain. At the office of Dr. Batz & Weiner Family Dentistry, we perform laser periodontal therapy to our patients in Laurel, MD. Laser gum surgery involves using light energy to boost oral health and perform procedures without pain in a non-invasive way. With laser gum surgery, we treat tooth decay, gum disease, hypersensitivity, and more. We're committed to offering the most revolutionary and effective dentistry techniques. For over three decades, we've treated all ages of patients with exemplary comprehensive dental services. You can trust us with your smile. Contact us for more information about our laser gum surgery.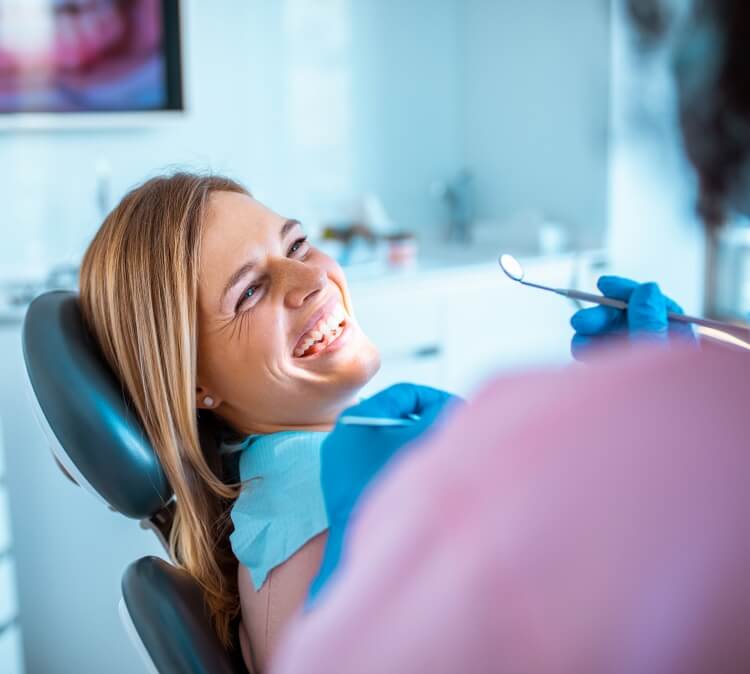 How Does Laser Gum Surgery Work?
Dental laser treatment uses light beams of thermal energy to reach deep pockets and customize gum treatment. We can perform laser gum surgery for many dental duties, including:
Coagulation of blood vessels to help form clots
Killing harmful bacteria and other germs
Painlessly cutting and removing gum tissue
Sterilization for procedure preparation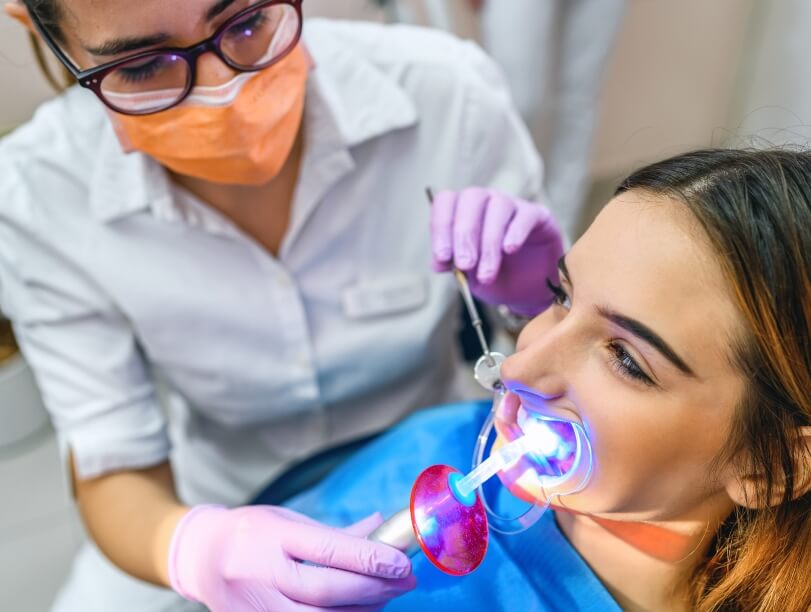 Laser Gum Treatment Procedure
The procedure for laser gum surgery is an effective way to target dental issues. The dental gum surgery procedure includes:
The tip of the fiber-optic laser is placed on top of each diseased periodontal pocket.
The pinpointed light targets and removes any diseased gum tissue, bacteria, and germs from the pockets.
Our ultrasonic cleaning tool takes over to break apart tartar and plaque with sound waves.
The laser is placed back into the pocket to eliminate any leftover debris.
The laser sterilizes tissue and bone while stimulating the formation of a blood clot. The formation of a blood clot eliminates the need for stitches and speeds healing.
Benefits of Laser Gum Surgery 
Laser gum surgery offers many benefits, including:
Reaches Deep Into Pockets –Severe gum disease produces deep pockets filled with bacteria that are tough to reach with standard dental cleanings.
Non-Invasive –We won't slice into your gums or use stitches with laser gum surgery.
Precise Lasers –Our laser gum treatments can easily distinguish between healthy and diseased gum tissue.
Customized Treatment –The laser's wavelengths and power levels are adjusted depending on your specific laser gum treatment.
Faster Recovery – Most patients recover from laser gum surgery in less than 24 hours without any pain or swelling.
Post Laser Gum Surgery Care
Dental laser treatment offers a much faster recovery time than traditional gum surgery, but your gums still need time to heal. It's important to avoid hard and sticky foods right after laser gum surgery. The surgery area will have tiny blood clots, so it's crucial to brush gently in these areas. You're free to resume a regular diet and teeth brushing two weeks after surgery. Your gums will be completely healed in two to four weeks.
Contact Dr. Batz & Weiner Family Dentistry Today
Our compassionate dental team at Dr. Batz & Weiner Family Dentistry will help determine if laser gum surgery is the best treatment for your specific dental needs. We believe in using the most effective approaches to your dental issues. We want you to feel as comfortable as possible in our dental chair. Contact us to schedule a dental exam today.
Schedule Your Same Day Appointment!