Skip to Content
Endodontics in Laurel, MD
Dr. Batz & Weiner Family Dentistry's Endodontics
Dr. Batz & Weiner Family Dentistry offers experienced endodontic therapy and treatment for various dental needs in Laurel, MD. Our Laurel dentist knows the importance of providing quality treatment and care for endodontic problems, including root canals and tooth extractions. We're passionate about the health of your mouth. Since 1990, Dr. Batz & Weiner Family Dentistry has offered optimal dental services to the Washington Metropolitan area. We work tirelessly to find the best customized dental solutions to meet your needs. Contact us today to schedule an appointment!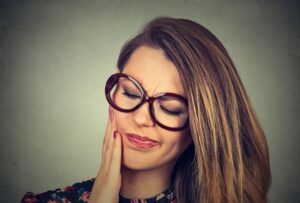 What is Endodontics?
Endodontics focuses on the complex tooth issues that affect the inside of teeth, called the tooth pulp. Advanced endodontics techniques help treat the pulp and restore the tooth's health. Our specialists focus on relieving pain and saving your tooth when possible.
Signs of Root Canal Damage
If your tooth is decayed or damaged, you could have root canal damage. The most common signs of root canal damage include:
Unexplained tooth discoloration
Severe pain in and around the tooth
Sensitivity to hot and cold foods
Swelling in the area
What Endodontic Treatments Do We Provide?
Endodontics focuses on the root of the tooth, so root canal therapy helps alleviate many complicated tooth issues. Root canals therapy involves removing the soft center of your tooth, known as the pulp. When this area becomes irritated and is left untreated, it can cause bone loss and infection. We remove the damaged center, decontaminate the area, fill it, and seal it. Our endodontists understand the root canal is multifaceted and needs special attention. Our endodontic treatments are devoted to alleviating pain and helping to stop further oral issues in the area.
Benefits of Endodontic Treatment
The most significant benefits of endodontics treatments include:
Prevents Tooth Loss – Our endodontics treatments offer a permanent solution to prevent further cavities or toothaches.
Boosts Oral Health – Tooth decay and gum disease can lead to tooth and jawbone loss. Endodontics treatments help keep teeth in the best possible condition to boost overall health.
Prevents Jawbone Degeneration – Missing teeth lead to degeneration of the jawbone due to bacteria exposure. Removal of damaged and decayed teeth helps preserve your jawbone.
Prevents Infection of Neighboring Teeth – Root canals help prevent the infection around the tooth by eliminating the accumulation of bacteria
Contact Dr. Batz & Weiner Family Dentistry 
For various dental problems, you can trust our endodontists to get the job done quickly and thoroughly. Endodontic treatments, especially root canals, can be a scary ordeal. With our experienced doctors, you can rest assured that your teeth are in good hands. We are proud to utilize state-of-the-art technologies in all our procedures to ensure optimal comfort and dental care. Contact us today to schedule an appointment.
Schedule Your Same Day Appointment!