Skip to Content
Treating Knocked-Out Teeth in Laurel, MD
Emergency Services For a Knocked-Out Tooth
If you experience a chipped, broken, or knocked out tooth, we can help. Dr. Batz & Weiner Family Dentistry provide quick and efficient services for knocked-out teeth in Laurel, MD and the surrounding area. We'll assess the damage to the tooth and your mouth then determine an effective solution. We've treated thousands of sports-related dental injuries that range from minor chips to the complete loss of teeth. We've treated patients that suffer from Cracked Tooth Syndrome when a tooth incompletely cracks but hasn't yet broken off. Our team has seen it all when it comes to broken and missing teeth. The good news is that we can repair broken or missing teeth. You can always rely on our general dentistry, cosmetic dentistry, and emergency dentistry services. Contact us as soon as possible if you experience a broken or knocked-out tooth.
What to Do if You Knock Out a Tooth
If you knock out a tooth, follow these steps:
Locate the tooth, picking it up by the chewing surface and never the root.
Gently rinse the tooth with only water.
If possible, gently reposition the tooth in the socket. Hold it in place with your fingers or bite down on it.
Keep the tooth as moist as possible. If you cannot place it back in the socket, put it in milk or an emergency tooth preservation kit. Never use regular tap water.
Contact us within 30 minutes of losing the tooth.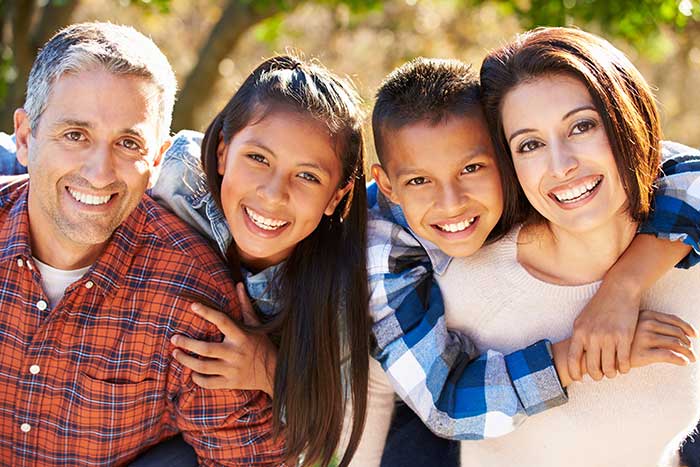 Emergency Services for Knocked Out Teeth
We offer emergency services for knocked-out permanent teeth. Time is of the essence in the survival of the tooth. If your tooth has been appropriately stored for between five minutes and an hour, we can often save it. We will assess your injuries to determine the best approach to your missing tooth. Treatment is sometimes limited if you have facial bleeding or bruising. We will typically re-implant the tooth and splint it to the surrounding teeth. We sometimes perform a root canal for the long-term survival of the tooth. If we cannot save the tooth, we will recommend a denture, bridge, or dental implant to replace the missing tooth.
What if I Knock Out a Baby Tooth?
We do not typically recommend placing a baby tooth back into a socket. This placement can lead to an infection of the adult tooth underneath it. Contact us as soon as the baby tooth is knocked out. We may recommend examining the child to determine if any tooth parts are stuck in the gum.
Why Choose Dr. Batz & Weiner Family Dentistry?
Since 1990, Dr. Batz & Weiner Family Dentistry has offered comprehensive dental services to the Washington Metropolitan area. We provide a comfortable office with the highest quality service. Our team of qualified, certified dentists are here for your every dental need. We prioritize your dental health to lower the risk of dental issues.
Contact Dr. Batz & Weiner Family Dentistry 
If your permanent tooth is broken or knocked out, contact us as soon as possible. Dr. Batz & Weiner Family Dentistry provide a state-of-the-art dental clinic for all your dental needs. Whether you have a dental emergency or need a routine dental cleaning, we're here for you. Contact us today to schedule an appointment.
Schedule Your Same Day Appointment!