Skip to Content
General Dentistry, Laurel, MD
General Dentistry at Dr. Batz & Weiner Family Dentistry
When it comes to general dentistry services, no other practice compares to Dr. Batz & Weiner Family Dentistry in Laurel, MD. Here, our team of dental professionals provides you and your family with the best dental care. Our state-of-the-art office is equipped with the latest technology, and our friendly and knowledgeable staff is here to make sure your visit is as comfortable and stress-free as possible.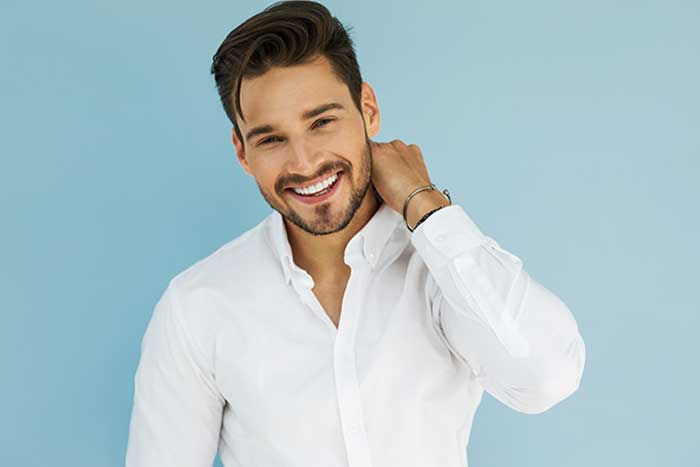 General Dentistry Services
As a multi-specialty dental clinic, we provide all-inclusive general dental services to our patients. Working with you, we aim to prevent the development of dental diseases through rigorous care to increase your knowledge about dental health, to provide accurate diagnostic services, and to offer world-class treatments in order to manage and heal dental ailments
Dental Cleanings and Check-ups
Regular dental cleanings and check-ups are important for maintaining good oral health and preventing dental problems from becoming more serious. Our experienced dental team will provide you with personalized care and advice to help you achieve and maintain optimal oral health.
Dental X-Rays
Dental x-rays are an important tool in detecting hidden problems, such as decay between teeth, impacted teeth, and bone loss. Our state-of-the-art digital x-ray technology is fast, safe, and provides high-quality images that allow us to diagnose and treat problems early when they are easiest to fix.
Teeth Cleaning and Whitening
Professional teeth cleanings are an important part of maintaining good oral health and can help prevent tooth decay, gum disease, and other oral health problems. Our experienced dental hygienists will gently remove plaque and tartar, leaving your teeth feeling clean and refreshed. Additionally, we offer teeth whitening treatments to help you achieve a brighter, more radiant smile.
Cavity Fillings
If you have a cavity, our dentists will remove the decayed portion of your tooth and apply a filling to restore your tooth to its normal function and shape. We offer a range of filling materials, including composite (tooth-colored) fillings and amalgam (silver) fillings, to suit your individual needs and preferences.
Scaling and Polishing
Scaling and polishing is a gentle yet effective way to remove plaque and tartar buildup and is typically performed as part of routine dental cleaning. During this procedure, our dental hygienists will use specialized tools to remove plaque and tartar and then polish your teeth to leave them smooth and bright
Dental Sealants
Dental sealants are comprised of a thin plastic coating that is applied to the chewing surfaces of your molars to protect against decay. This is a simple and painless procedure that can help prevent cavities and maintain optimal oral health.
Root Planning
If you have gum disease, root planning may be recommended to clean the roots of your teeth and remove bacteria and tartar. This deep cleaning procedure is performed under local anesthesia and can help improve the health of your gums and prevent further damage to your teeth.
Halitosis treatments
Halitosis, also known as bad breath, can be caused by a variety of factors, including gum disease, tooth decay, and certain foods and drinks. In any case, it's unpleasant and can be a serious self-esteem concern. Luckily, our dentists can diagnose the cause of your bad breath and provide you with effective treatment options to help you achieve fresh, clean breath.
Creating Beautiful Smiles in Laurel, MD
At Dr. Batz & Weiner Family Dentistry, we provide quality dental cleaning and exams for your whole family with a large team of dental specialists, several of whom focus on family dentistry. As your general dentistry provider, we take our jobs seriously, and we enjoy caring for our patient's teeth and smiles.
Since our start in 1990, our dental clinic has been known for staff who are well-trained, doctors who are highly skilled, an atmosphere that's friendly, and professionals who handle every patient with professional care. We know your expectations are high, which is why we've set our standards higher.
Schedule An Appointment With Our Professionals
At Dr. Batz and Weiner Family Dentistry, we know how scary it can be to get a dental check-up. That's why we make it our goal to give all our customers, no matter what age, an enjoyable and stress-free experience providing them with the care they need to have a thriving, healthy smile. Contact our friendly professionals today to schedule your appointment.
Schedule Your Same Day Appointment!