Skip to Content
Mini Dental Implants in Laurel, MD
Mini Implants Near Me
Are you considering dental implants, but dread the thought of recovering from an invasive surgery? If so, you may be a candidate for mini-implants. Unlike traditional dental implants, which require intensive surgery, mini-implants boast a quicker healing time and less stress on your body. At Dr. Batz & Weiner Family Dentistry, our professional dental team offers mini-implants in Laurel, MD for patients looking to improve their smiles. Get in touch with us today to learn more about our dental services or to schedule your consultation.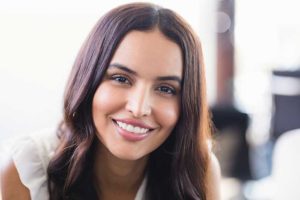 What Are Mini Dental Implants?
Mini dental implants are a type of dental implant that are about half the size of their traditional counterparts. If you do not have enough bone density in your jaw for a traditional dental implant, you may still be eligible for mini dental implants. These smaller implants are placed in the bones that support your teeth and provide a sturdy foundation for artificial teeth.
The Mini Implant Procedure
The mini implant procedure is typically performed in one visit. During the procedure, your dentist will make a small incision in your gums and place the mini implant into your jawbone. Once the implant is in place, your dentist will close the incision with stitches. While traditional implants have a separate piece called an abutment, mini implants have a small ball on the end. This means that the artificial tooth can be placed on top of the mini implant immediately after surgery.
Mini Dental Implants vs. Full Implants
In most cases, a mini dental implant is just as good as a full implant. These smaller implants offer the same benefits as their larger counterparts, but are less invasive and have a shorter healing time. However, it's important to note that not everyone is a candidate for mini dental implants. If you are considering this type of implant, be sure to consult with your dentist to see if they are right for you.
The Benefits of Mini Implants
In addition to being less invasive, mini dental implants offer several other benefits. These benefits include:
Shorter healing time: Since mini implants are smaller, they require less healing time than traditional implants.
Less stress on your body: Mini implants place less stress on your bones and surrounding tissue, making them a good option for patients with health conditions that may complicate surgery.
An affordable alternative: Since mini implants are less invasive, they tend to be more affordable than traditional dental implants.
Contact Us for Mini Implants in Laurel, MD
Are you ready to restore your smile? If so, contact Dr. Batz & Weiner Family Dentistry to learn more about our mini-implants in Laurel, MD. Our professional dental team would be more than happy to answer any questions you may have or help you schedule your consultation. We look forward to hearing from you!
Schedule Your Same Day Appointment!