Skip to Content
Looking for Cosmetic Dentistry Near Laurel, Maryland?
The dental experts at Dr. Batz & Weiner Family Dentistry are dedicated to providing exceptional dental work using state-of-the-art advanced technologies. Our Laurel, MD patients trust our dental team with a variety of services, including cosmetic dentistry procedures, cleanings and exams, and emergency dentistry. While dentistry is often about repairing damage and keeping gums and teeth healthy, it's also about creating beautiful smiles that'll give you your confidence back. Our cosmetic dentistry services can help everyone in your family, from the kids to grandma. Whether you're dealing with a chipped tooth or need teeth whitening for a special event coming up, we have every solution your smile needs. Call us today!
Our Cosmetic Dentistry Services
What is Cosmetic Dentistry?
Cosmetic dentistry is usually about aesthetics, but the function it provides is a wonderful bonus. Beautiful, healthy teeth make for happy smiles, but they also make speaking and chewing easier and more effective. We do a variety of cosmetic dental procedures for our patients, including:
Veneers: Does your smile need a facelift? Veneers could be the answer. Veneers cover the front side of teeth and are made to match the color of your existing teeth. If you have stained, chipped, decayed, or crooked teeth, veneers are a great option for fixing the look of your smile. The cosmetic dentist you work with will ensure the veneers are custom-made to fit your mouth, your teeth, and your smile. You'll have an improved look, but still look like you.
Dentures: There are many reasons why dentures may be necessary. Dentures are removable teeth that are specifically designed to fit your mouth comfortably and aesthetically. You can have a full set of conventional dentures created to replace missing or extracted teeth, or we can create partial dentures. Partial dentures allow you to keep remaining healthy teeth in place while improving the look of your mouth and smile.
Crowns: Crowns cover damaged or decaying teeth to prevent further deterioration. Crowns are also put in place surrounding a false tooth to create a crown and bridge solution. Crown procedures are fairly common in our office.
Bridges: A bridge is necessary when a tooth is removed and a false tooth is put in its place. Two crowns are placed on the surrounding healthy teeth, and a bridge connects the three to provide support and a healthy-looking smile.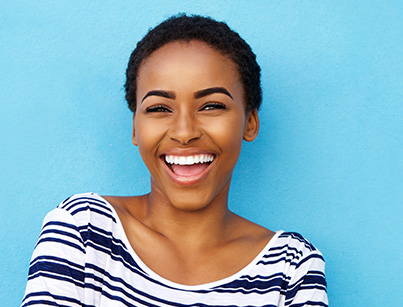 Teeth whitening:White, bright teeth will give you a healthier, happier-looking smile. We offer a variety of different teeth whitening solutions. You will walk into every room with confidence and a whiter smile.
Schedule Your Dental Work With Us Today  
No matter what dental work or cosmetic dentistry service you need, giving you a better smile is our specialty at Dr. Batz & Weiner Family Dentistry in Laurel, MD. We have been giving our patients their confidence back for years with healthy, happy-looking smiles. Whether you need a routine check-up or a cosmetic dental procedure, our team of dental professionals can take care of all your needs and give you a solution. Call us today to schedule an appointment or learn more about our cosmetic dentistry services!
Schedule Your Same Day Appointment!