Skip to Content
Providing Dental Implant Services for Patients
Are you missing a tooth, or do you have an unhealthy tooth that needs to be removed and replaced? Either way, it's important to start thinking about your tooth replacement options. Dental implants are one of the most effective ways to replace missing teeth, and Dr. Batz & Weiner Family Dentistry can perform the procedure needed to place the implants. At our Laurel, MD dental office, we have a team of experienced and qualified dental professionals who are here to provide the care you need to maintain good oral health. Replacing teeth is a part of that equation as a missing tooth could lead to further problems. Please reach out to our team today to learn more or to schedule a consultation.
What is a Dental Implant?
A dental implant is an option for replacing missing teeth. It consists of a metal post that is implanted into the jawbone and is topped with a false tooth or crown. The procedure requires patients to have healthy gums and adequate bone structure to support the implant. Otherwise, an alternative tooth replacement option must be used. The process needed to place an implant will span several months, with the implant being placed first and then a required healing period before the process is completed.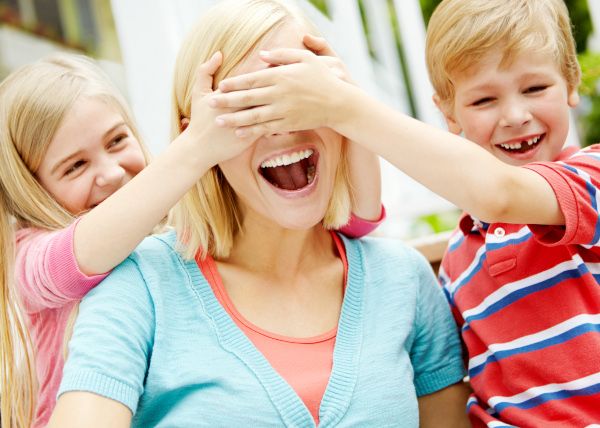 The Process of Placing Dental Implants
Some patients wrongly assume that dental implants can be completed in their entirety during one appointment. Unfortunately, the process takes longer than that to be done correctly. However, you won't be left without a tooth during the process. We can fit you with a temporary tooth until the entire process can be fully finished at our office. To give you a better idea of how the placement of dental implants works, we've put together this basic outline of the main steps:
Placement of Implant: Before we insert the implant into the bone, we must extract the tooth that needs to be replaced. This step may not be necessary if the tooth has already fallen out on its own or been knocked out. The dentist will expose the jaw bone by making a small incision in the gum and will then place the metal post into the bone.
Healing Period: After we place the implant, your gum will need time to heal, and your bone will need time to fuse around the implant for added support. This process requires a healing period that will vary in length from person to person. Usually, a few months is enough time.
Addition of Crown: Once the area has fully healed, we can complete the process by adding the artificial tooth or crown on top of the implant. It will be secured in place and will feel and perform just as a healthy tooth would.
Replace a Single Tooth or an Entire Arch
While dental implants are most commonly used to replace single teeth, we can also utilize them to replace an entire arch of teeth on the top or bottom jaw. Replacing an entire arch of teeth using dental implants provides a sturdier and more convenient solution than standard dentures. Using several dental implants, our dentists can create appropriate support for a denture that snaps into place rather than using dental adhesives. This means no messy application every morning. Rather, the denture secures onto the implants and stays put, providing a stable surface for chewing and speaking. We have several different implant options available for replacing an entire arch of teeth, and our dentists will help you determine which option is best for you. Let us help you regain your smile.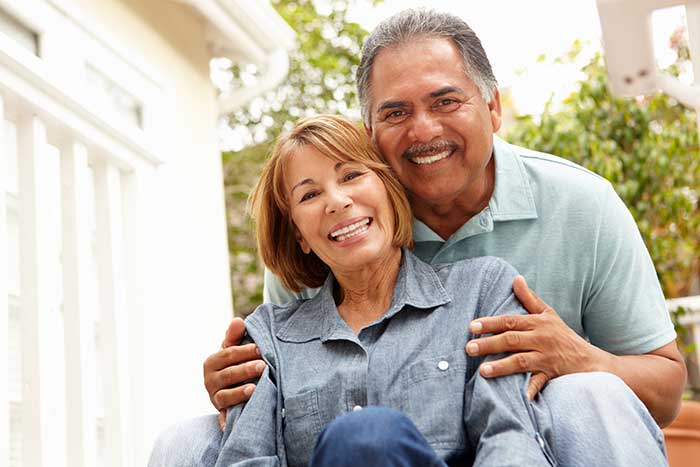 Budgeting for Dental Implants
If you're researching ways to replace your missing tooth, you're likely wondering about the cost of dental implants and other procedures. While dental implants are more expensive than some other options, they also provide many benefits that make the cost worthwhile. When budgeting for your implants, be sure to take all of the following factors into consideration:
Longevity: Dental implants offer a long-term solution to missing teeth, often lasting 10 to 20 years or longer. This is much longer than other options provide.
Jaw Bone Health: Implants help to maintain the health of your jaw bone because the implant stimulates the bone to keep it from deteriorating. Dentures and bridges do not do this and often lead to loss of bone mass over time, which could cause additional problems.
Health of Surrounding Teeth: Dental bridges require support from neighboring teeth, forcing them to be reshaped and fitted with a crown. This puts your surrounding teeth at risk for no reason. Dental implants do not require this.
Durability: A dental implant is as close as you can get to a natural tooth, providing the same strength and durability. This means you can eat all the same foods without the worry of slipping or breakage.
How Long Do Dental Implants Last?
With proper care, dental implants may never have to be replaced. However, on average, they last between 10 and 20 years. This is a significant amount of time that you will not have to worry about your missing tooth. It's important to still brush and floss regularly as this will help to prolong the life of the implant.
Schedule a Consultation
If you're interested in learning more about dental implants and the procedure we use at Dr. Batz & Weiner Family Dentistry, please reach out to us today. We can schedule an appointment where we can provide all the information you need and answer any questions.
Schedule Your Same Day Appointment!